Professional Roofing Services in Fareham, Hampshire
Roofers in Fareham, Hampshire
Gosport Roofers is a roofing company based in Gosport, Hampshire that has been providing top-quality roofing services to customers for many years. With our wealth of experience in the industry, we have built a reputation for excellence, reliability, and exceptional customer service.
We specialise in repairing and installing roofs for domestic and commercial customers in Fareham and the surrounding areas. Our highly skilled and experienced roofers have the expertise and knowledge to handle all types of roofing jobs, regardless of their size or complexity.
At Gosport Roofers, we understand the importance of having a durable and aesthetically pleasing roof. That's why we offer various services to help maintain your roof's structural integrity, extend your lifespan, and enhance curb appeal.
Our services include:
Chimneys

Cladding

Flat Roofs

Guttering, Soffits & Fascias

New Roofs

Lead Work

Roof Repairs

Roof Inspections
Whether you need a simple repair or a complete roof replacement, we have the skills and experience to do the job right the first time. We use only the best quality materials, and a guarantee backs our work for your peace of mind.
If you need roofing services in Fareham or the surrounding areas, don't hesitate to contact Gosport Roofers today. We are ready to help you with any roofing needs you may have. Give us a call or fill out the enquiry form on this page to schedule a consultation with our team.
Our chimney repair and repointing service is essential to maintaining the safety and functionality of your chimney. Ensuring that any repair work is done correctly is crucial to avoid potential hazards. With years of experience in repairing and repointing chimneys, Gosport Roofers offers a reliable and efficient service. Choose us for peace of mind and a well-maintained chimney.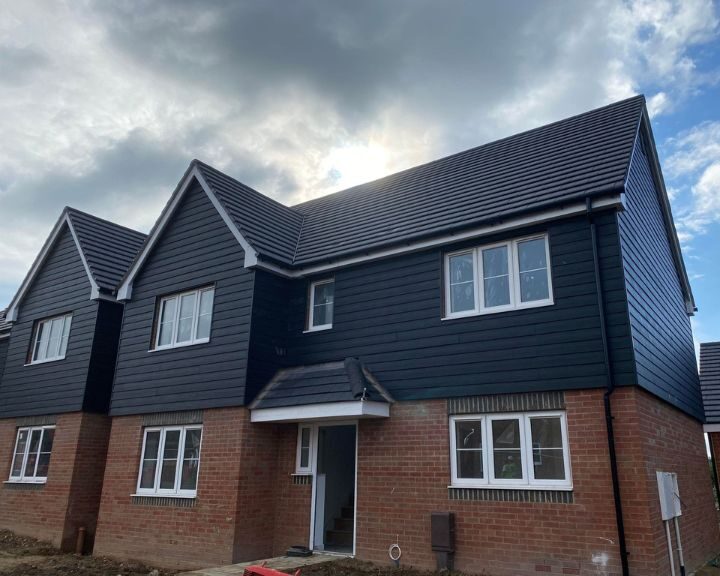 Gosport Roofers offers a comprehensive cladding installation and repair service that covers sourcing materials, installation, and maintenance. We source high-quality materials such as uPVC, Timber, Composite, and Cedral to ensure long-lasting cladding solutions. Our experienced professionals will install the cladding with precision and attention to detail using the latest tools and techniques. We also offer ongoing maintenance services to ensure your cladding stays in top condition for years.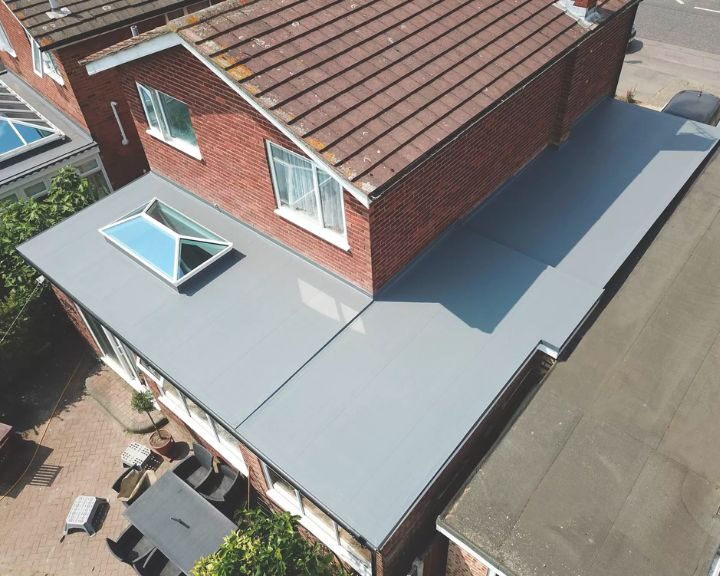 Gosport Roofers offers extensive flat roof repair and installation services for domestic and commercial properties. We specialise in installing and repairing a wide range of flat roofs, including Felt, EPDM Rubber, and GRP Fiberglass. With years of experience in the industry, our team of experts utilizes the latest tools and techniques to ensure the highest quality of craft. Whether you require a new flat roof installation or repairs to an existing one, our team is here to help.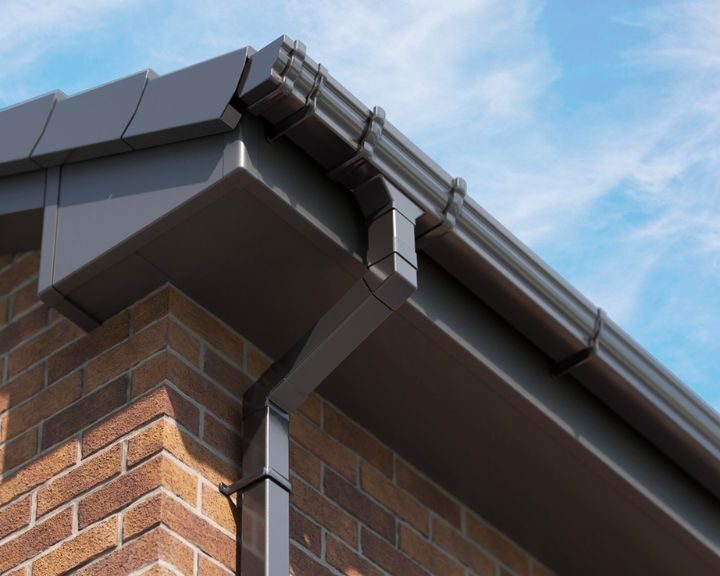 Guttering, Soffits & Fascias Fareham
Gosport Roofers offers professional installation and repair services for guttering, soffits, and fascias. These components play a crucial role in protecting the roof and walls of a building from water damage, and it's essential to ensure they're in good condition. We can replace or repair these components when necessary to prevent costly damage. Due to its durability and low maintenance requirements, we use uPVC material for guttering, soffits, and fascias.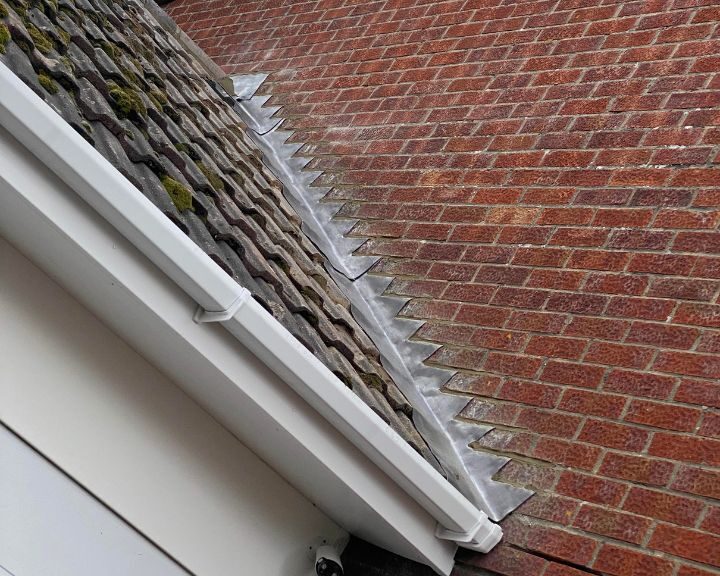 At Gosport Roofers, we offer a thorough lead flashing service to our clients. Our skilled professionals can install new lead flashing or repair any existing lead flashing damaged due to water leaks or damage. Whether you need lead flashing as part of a new roof installation or as a standalone service, we have the expertise to complete the job with precision and accuracy. We understand the importance of maintaining the lead flashing of your property, and our experience ensures that we get the job done right the first time.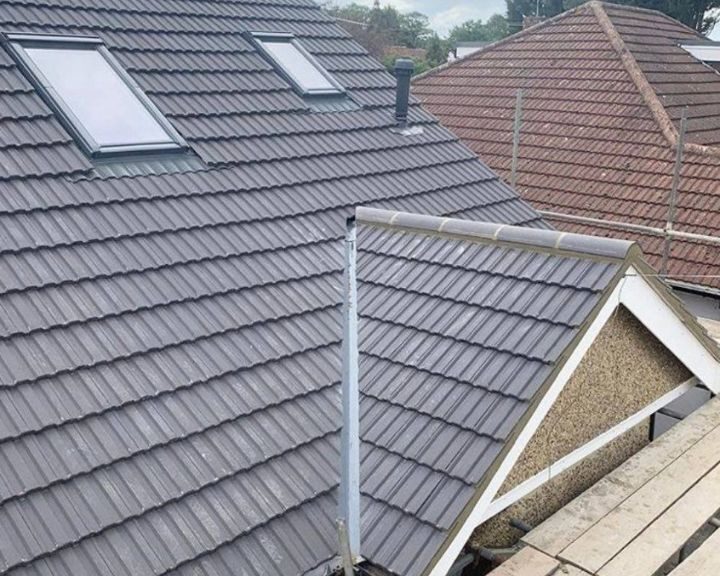 Our new roof installation service offers an inclusive solution for customers seeking to upgrade their roofing system. Our experienced team will work closely with you to design and install a new roof that meets your needs, preferences, and specifications. We use high-quality materials such as slate and tiles to ensure your new roof is durable and long-lasting. Rest assured; our team will provide a seamless installation process to guarantee your satisfaction.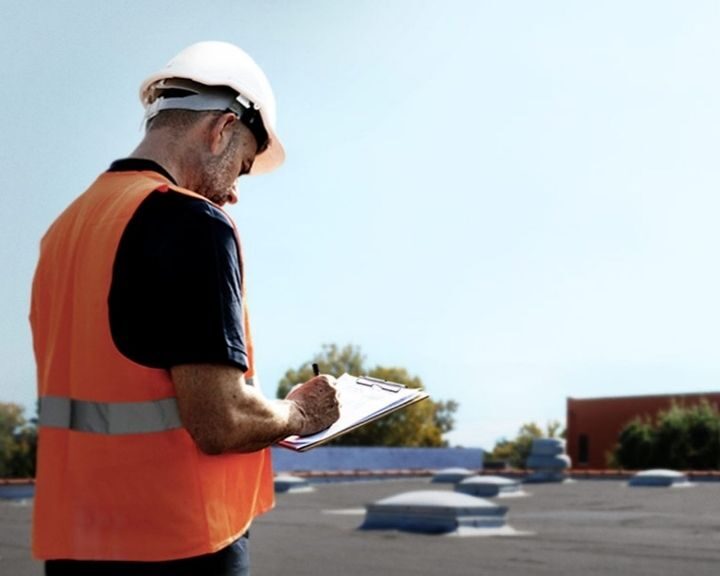 Gosport Roofers provides roof inspection services to assist customers in surveying and inspecting existing roofs. We offer professional advice on any necessary repair or maintenance work that may be required. Roof inspections are beneficial for identifying any problems with the roof, which is essential if you're purchasing a new property or need a thorough inspection of your existing property.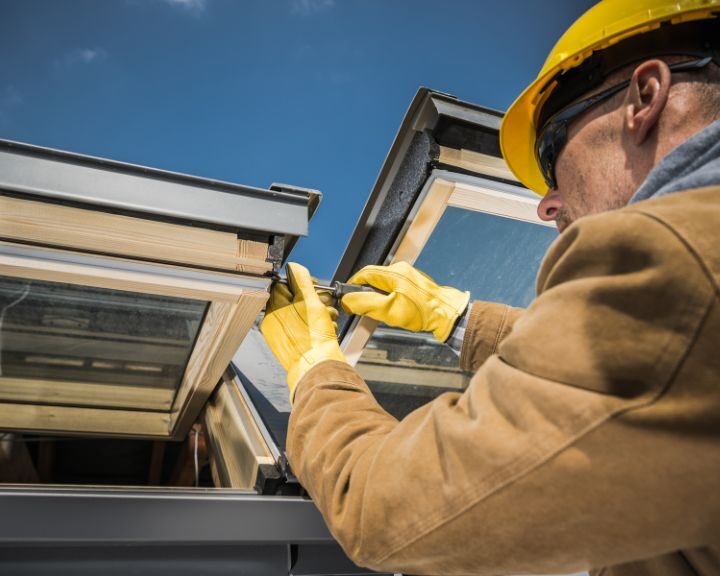 Gosport Roofers offers professional roof repair services for both residential and commercial properties. Depending on the issue, repairing your roof may be more cost-effective than replacing it entirely. Repairing and maintaining your roof to prevent further damage, such as leaks or water damage to your property, is essential. Our experienced team can diagnose and resolve any issues with your roof, ensuring it is in excellent condition and protecting your property from the elements.
The Benefits of Choosing Gosport Roofers
From their expertise and experience to their commitment to customer satisfaction, customers can trust Gosport Roofers to provide high-quality quality and exceptional service. In this article, we will explore the different benefits of choosing Gosport Roofers for your roofing needs.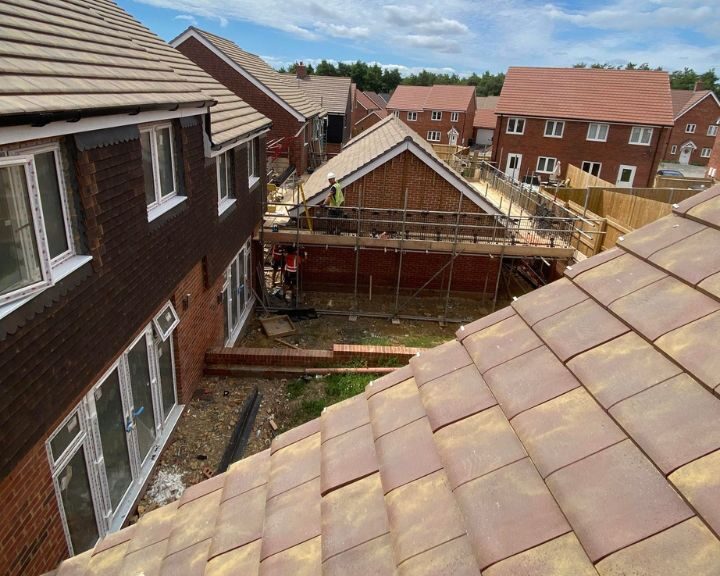 Professional Roofers in
Fareham
Gosport Roofers is a professional roofing company providing quality services in Fareham and its surrounding areas. With years of experience, we have established ourselves as a reliable and trustworthy roofing contractor, offering a range of services to meet the needs of our customers.
Our team of skilled and qualified roofers is committed to delivering high-quality workmanship and excellent customer service, ensuring that all our clients are satisfied with the final result. We use only the best materials and the latest techniques to ensure your roof is sturdy, durable and aesthetically pleasing.
In addition to serving Fareham, we also provide our services to the following areas:
Alverstoke
Hardway
Lee-On-The-Solent

Portchester

Stubbington

Titchfield
We understand that roofing issues can be stressful and daunting, so we offer free consultations and quotations to help you make informed decisions about your roofing needs. So whether you need a repair, replacement or maintenance service, you can count on us to provide prompt and professional service.
Feel free to contact us today to discuss your roofing requirements. You can either call us or fill out our online enquiry form, and one of our friendly team members will get back to you as soon as possible.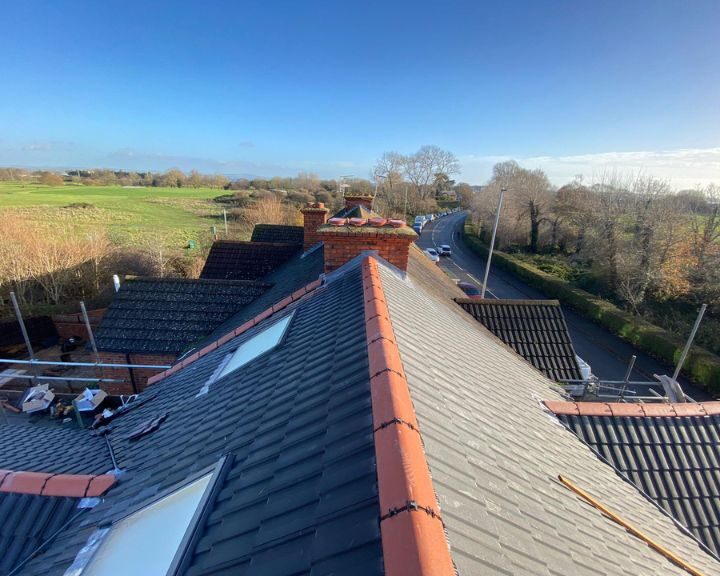 Things To Do in Fareham, ENG
Weather in Fareham, ENG
Broken Clouds