Professional New Roofing Services in Gosport, Hampshire
New Roof Installation Services in Gosport, Hampshire
At Gosport Roofers, we proudly offer our new roof installation service to customers in Gosport and the surrounding areas. Our team of skilled and experienced roofing experts are equipped with the latest tools and techniques to ensure your new roof is installed to your needs and requirements.
Our new roof installation service caters for domestic and commercial customers, providing quality installations for properties of all sizes. Our team is experienced in installing all types of roofs, including pitched roofs, flat roofs, and more, ensuring that your property is adequately protected against the elements.
We understand that a new roof installation can be a daunting process for many customers, so we prioritize ensuring that the process runs as smoothly as possible. From the initial consultation to the final installation, we will be with you every step of the way to ensure that you are completely satisfied with the end result.
Our new roof services include the following:
Pitched Roofs

Conservatory Roofs

Commercial Roofs
At Gosport Roofers, we take pride in our reputation for quality and reliability. We are committed to providing our customers with the highest service and workmanship, ensuring you are delighted with your new roof installation.
So, if you are looking for a reliable and professional roofing company to install your new roof, look no further than Gosport Roofers. Call us today on our phone number or complete our online enquiry form to request a free quote.
We offer many roofing services, including flat, pitched, tiled, and metal roofs. Each type has its benefits and drawbacks, so let us guide you through each to find the best fit for your home.
A pitched roof slopes downward at an angle, usually in two parts that meet at the highest point of the roof, forming a ridge. This design is commonly used in the UK because it sheds rainwater and snow quickly. Pitched roofs also provide extra space in the loft, which can be converted into living space.
There are two main types of pitched roofs, hip and gable. A hip roof slopes down on all four sides and is a good option for areas with high winds, while a gable roof has two sloping sides and is ideal for shedding water and snow quickly. The type of pitched roof used depends on the location and the needs of the building.
Pitched roofs can be made from various materials, including tiles, slates, shingles, and metal. Each material has advantages and disadvantages, and the choice of material will depend on the budget, location, and aesthetic preferences.
As experts in installing new pitched roofs, our team can help you choose the right design and materials for your building.
Conservatory roofs are an essential component of any conservatory in the UK. They are the top layer of a conservatory that shields the room from the elements while providing natural light and warmth. A conservatory roof is usually made of glass but can also be constructed from polycarbonate or tiles.
There are numerous advantages to having a conservatory roof. It can increase the value of a property, add more living space, and provide a comfortable area to relax in. Furthermore, conservatory roofs are excellent at maintaining a consistent temperature, making them an ideal place to relax throughout the year.
Various types of materials can be used on a conservatory roof, including glass, polycarbonate, and tiles. The choice of material will depend on the homeowner's preferences, budget, and desired aesthetic. Additionally, a homeowner can choose between a flat roof or a pitched roof for their conservatory.
At Gosport Roofers, we are experts in installing new conservatory roofs. Our team has years of experience and knowledge, ensuring that your new conservatory roof will be installed correctly and efficiently. We provide high-quality materials and services that will give you peace of mind knowing that your conservatory roof is in good hands.
A commercial roof is a system designed to protect large commercial buildings from the elements. Commercial roofs can be found in a wide range of settings throughout the UK, including shopping centres, office buildings, factories, and warehouses. These buildings are typically more significant and require roofing systems that withstand heavy use, foot traffic, and extreme weather conditions.
There are several different materials that can be used for commercial roofs, including asphalt, metal, and single-ply membranes. The type of material used will depend on the specific needs of the building and its occupants.
At Gosport Roofers, we are experts in installing new commercial roofs. Our team of experienced roofing professionals has the knowledge and skills to assess your building's needs and recommend the best roofing system for your commercial property. We take pride in delivering high-quality workmanship and outstanding customer service to all our clients.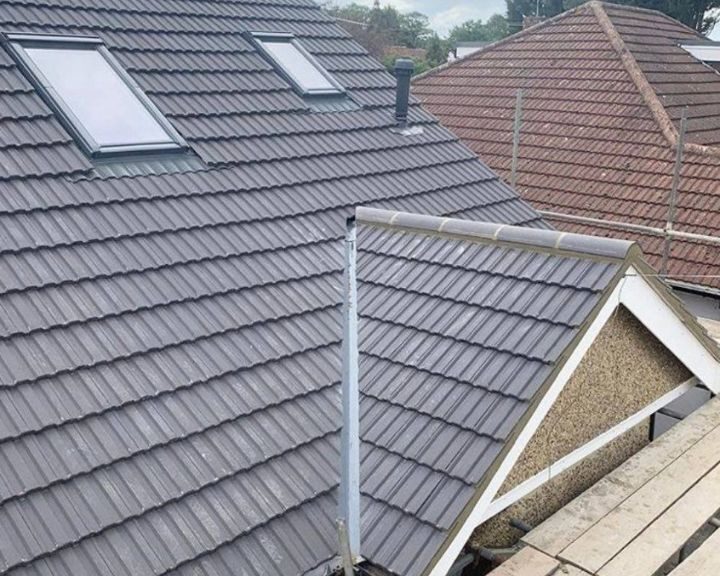 The Different Types of Roofing Materials
Various types of roofing materials are available, each with unique properties and benefits. From tiled roofs, slate roofs, asphalt shingle roofs and metal roofs learn about each type and find the perfect fit for your home.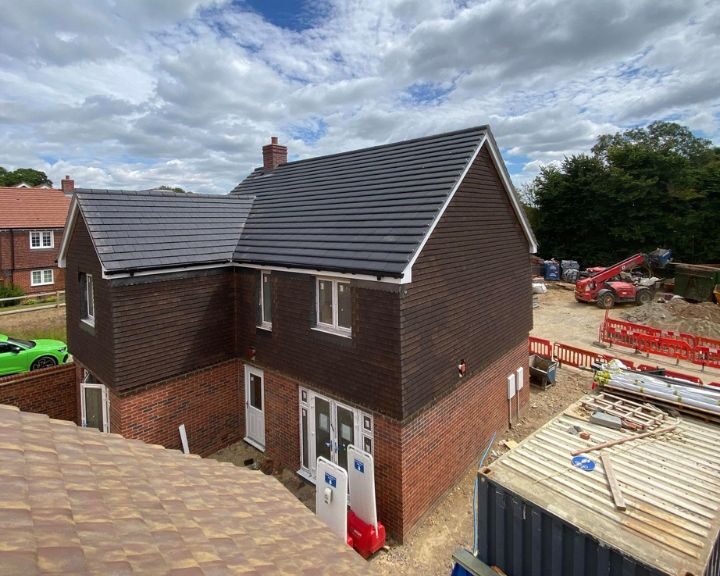 Frequently Asked Questions
Professional Roof Installation Services Near Me
Are you looking for professional roof installation services near you? Look no further than Gosport Roofers! Our team of skilled roofing professionals is dedicated to providing top-notch service and quality workmanship for all your roofing needs. From new roof installations to repairs and maintenance, we have you covered.
Our service areas include:
Alverstoke

Hardway

Lee-on-the-Solent

Fareham

Portchester

Stubbington

Titchfield
Whether you need a new roof for your home or business, we are here to help. With years of experience and a commitment to excellence, our team is ready to provide you with the reliable, high-quality roofing services you need. Contact us today to schedule your roof installation or request a quote.