Professional Lead Flashing Services in Gosport, Hampshire
Lead Flashing Services in Gosport, Hampshire
Gosport Roofers is a reputable company offering lead flashing installation and repair services in Gosport, Hampshire. Our business prides itself on delivering top-quality lead flashing services to domestic and commercial customers in the area.
With many years of experience in the industry, our team of experts uses the latest tools and techniques to ensure that your lead flashing is installed or repaired to your exact specifications. We understand the importance of having a reliable and durable lead flashing system in place, so we work tirelessly to ensure your needs are met.
We offer a comprehensive range of lead flashing services, including installation, replacement, and repair. No matter the size of your property, our team can provide the necessary services to keep your roof in good condition. We have worked on various properties in the area, including residential homes, commercial buildings, and industrial sites.
At Gosport Roofers, we have a team of highly skilled and experienced professionals who are dedicated to delivering excellent customer service. Our team will work closely with you to understand your needs and requirements, ensuring the installation or repair process runs smoothly.
We are committed to providing our customers with the best possible service and are always available to answer any questions you may have. If you need lead flashing services, please do not hesitate to contact us today. You can call our phone number or fill out the enquiry form on our website, and we will get back to you as soon as possible. Choose Gosport Roofers for reliable and high-quality lead flashing installation and repair services in Gosport, Hampshire.
Why Choose Us for Lead Flashing?
We are the leading provider of high-quality lead flashing solutions. Our products are manufactured using the best materials and are designed to last. We offer competitive pricing, quick delivery times, and excellent customer service. Our experienced team is always ready to help you choose the best lead flashing for your project.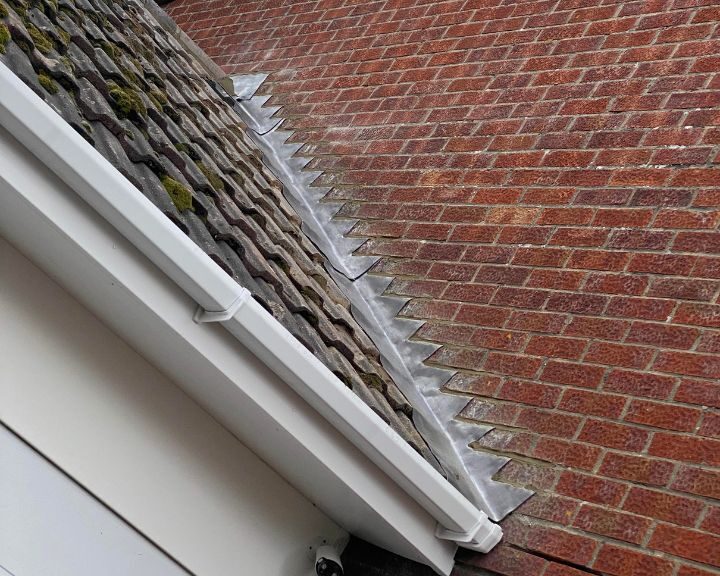 What is Lead Flashing and Why is it Important?
Lead flashing is a crucial component of any roofing system, which provides a protective layer to prevent water ingress and leaks. This material is commonly used in roofing, plumbing and construction due to its durable and long-lasting properties. Lead flashing is a thin sheet used to cover the gaps between roof components, such as valleys, chimneys and walls, where water is likely to seep through.
One of the main functions of lead flashing is to prevent water from entering the internal structure of a building. It is installed in a way that creates a barrier between the roof and the walls or chimney stack. This barrier ensures that any water that runs down the roof is redirected away from the building and into the gutters. Additionally, lead flashing helps to protect the roof from extreme weather conditions such as heavy rainfall, snow, or strong winds, as it prevents water from penetrating the roof and causing damage.
There are numerous benefits of installing lead flashing on your roof:
It is highly durable and long-lasting, withstanding harsh weather conditions for many years.

Lead flashing is resistant to corrosion and rust, making it ideal for use in outdoor environments. This means it will not deteriorate or break down over time, providing long-term protection for your property.

Lead flashing is flexible and malleable, which makes it easy to install in awkward or hard-to-reach areas of the roof.
Another advantage of lead flashing is that it is cost-effective for protecting your property. While the initial installation cost may be higher than other roofing materials, the long-term benefits and low maintenance costs make it a wise investment. It can also increase the value of your property, as it is a high-quality roofing material recognised for its longevity and durability.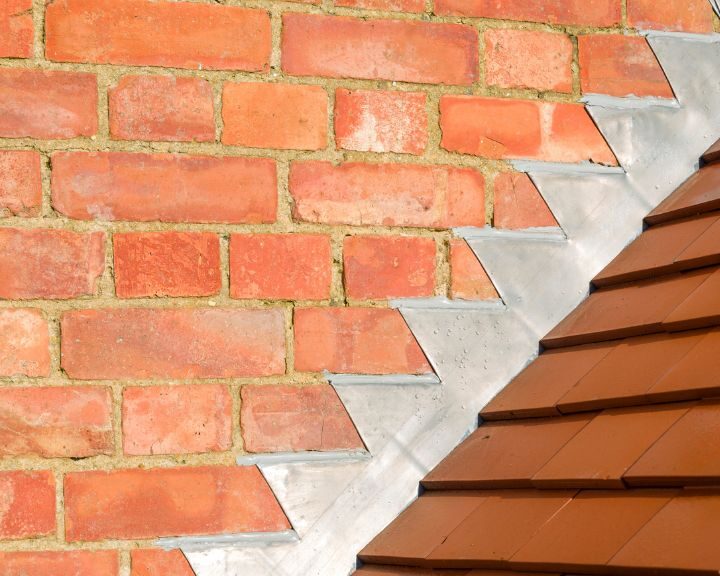 Frequently Asked Questions
Professional Lead Flashing Services Near Me
Our professional lead flashing services offer high-quality repair and installation solutions to meet all your lead flashing needs. Our team of experienced professionals is skilled in using the latest tools and techniques to ensure that your lead flashing is installed or repaired to the highest standards, ensuring durability for years to come.
Our service areas include:
Alverstoke

Hardway

Lee-on-the-Solent

Fareham

Portchester

Stubbington

Titchfield
We are your go-to professionals if you live in any of these areas and require lead flashing services. Our team is always ready to provide you with reliable, affordable, and professional services tailored to your needs. Whether you need a minor repair or a complete installation, we are here to help.
So, don't wait any longer. If you need lead flashing services, call or fill out our enquiry form, and we will be happy to assist you in any way we can. Our friendly and knowledgeable team is ready to answer any questions and provide the best solutions for your lead flashing needs.